Bandag Difference
Since 1962, Bandag has been contributing to the transport landscape in Australia and New Zealand.
Bandag is dedicated to providing customers with quality and reliable retreads at the lowest cost per kilometre on the market. Bandag tyres are renowned for long life and outstanding performance and are specifically designed to endure the harshest conditions.

The combination of Bandag Cold Process Retreads and premium new tyres provides road transport operators with one of the most cost effective and reliable tyre solutions on the market today.
Bandag
At the heart of Bandag is the exclusive Bandag process, designed to ensure complete quality control and reliability. From stringent testing of raw materials, to final product inspection, the safety and durability of every tyre is carefully assured. Bandag Manufacturing Pty Limited is a wholly owned subsidiary of Bridgestone Australia Limited and operates under license to Bandag Incorporated. A lot has changed since 1962, and you can now find Bandag Dealerships all over Australia, New Zealand, and throughout the South Pacific. Wherever the road may take you, Bandag will be there with you.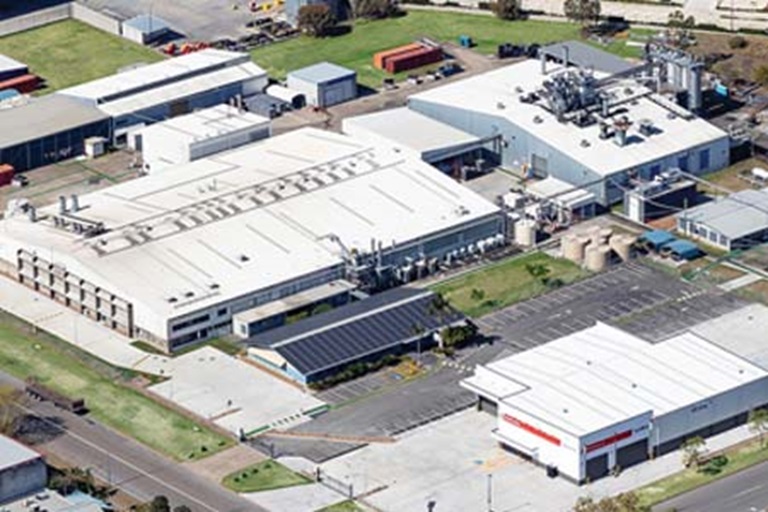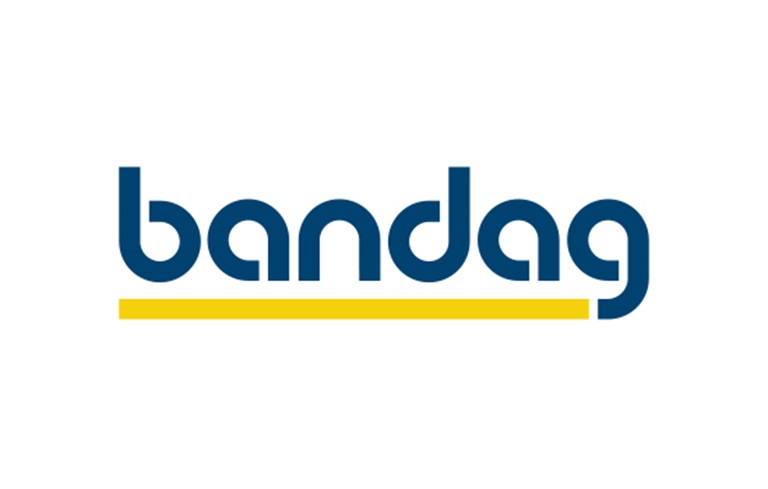 A True Cold Process Retread
While other retreaders use temperatures of up to 156°C, Bandag's unique cold press process vulcanises tyres at just 99°C. Heat is a leading cause of damage to rubber and tyres, and temperatures over 118°C have been recognised as affecting the adhesion of the tyre casing rubber to the casing material. According to the editor of the world renowned Retreaders Journal, any retread vulcanised at 104°C or below is a cold cure. Any retread vulcanised at more than 104°C is a hot cure. Bandag's true cold press process, along with its high quality procured rubber, set Bandag tyres apart from the competition. Bandag retreads provide higher mileage and longer casing life, providing both quality and cost savings to your business.
1. Initial Inspection
Trained Bandag specialists perform a visual, hands-on inspection from bead to bead inside and out. They find and mark all visible damage.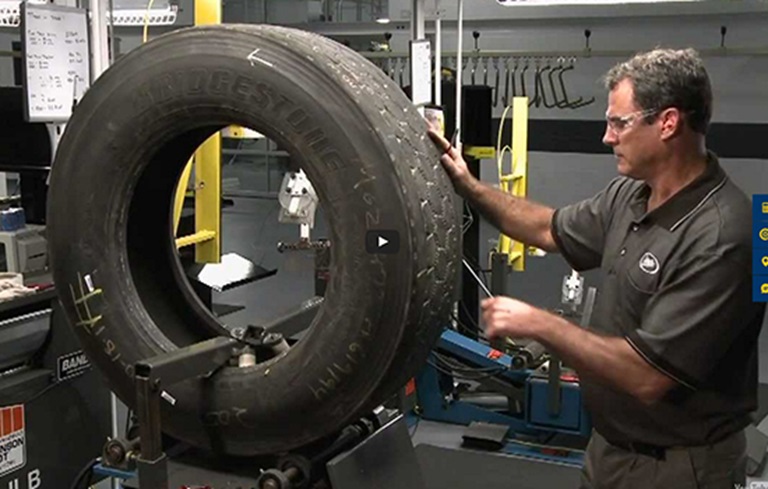 2. Electrical Inspection
The tyre is closely checked for damage by electrically looking "through-the-tyre" in the crown and sidewall areas, and checking for faults not visible to the naked eye.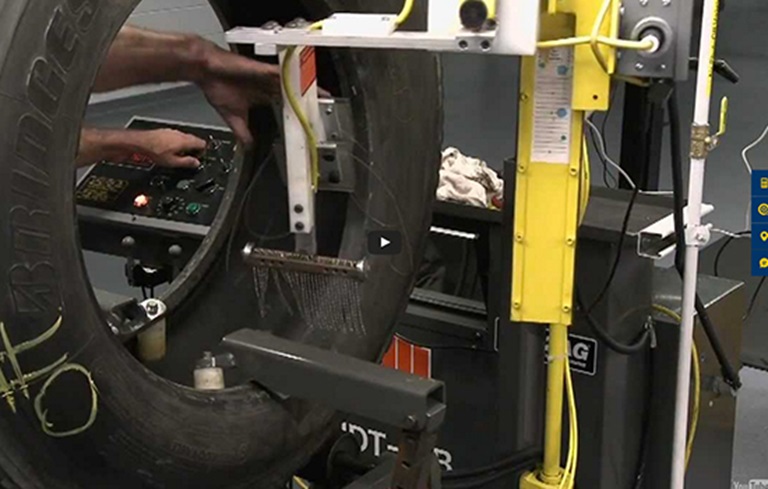 3. Shearography
Vacuum pressure is applied to the tyre to separate its components and expose anomalies, which are measured by lasers. This produces an animated visual of the anomalies which is used to determine the casing condition.
4. Buffing
The casing is inflated to its operational shape. The process removes the worn tread surface, trues up the roundness and prepares the surface for a new tread.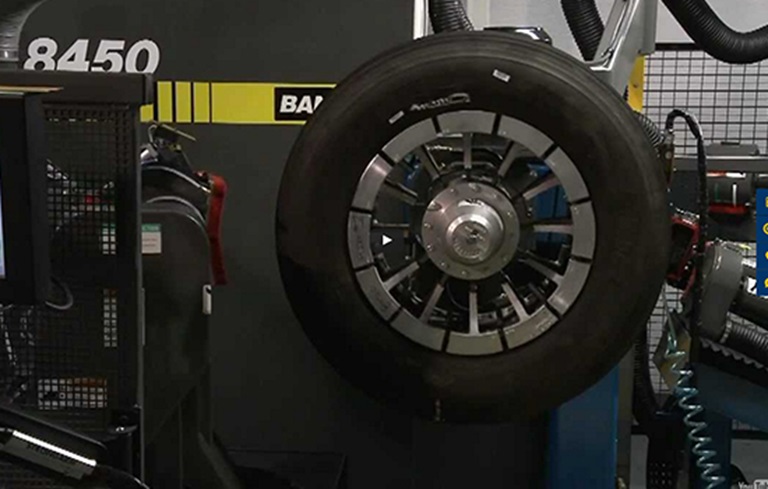 5. Repair
Any damaged material identified during initial inspection is removed and repairs are made, returning the casing to top condition.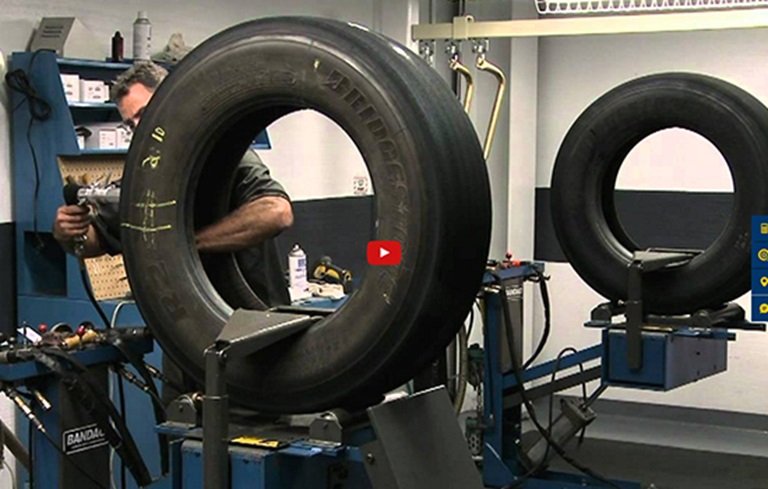 6. Applying Cushion
Bandag's unique bonding rubber is applied to the casing. Once complete, the casing is ready for a new tread.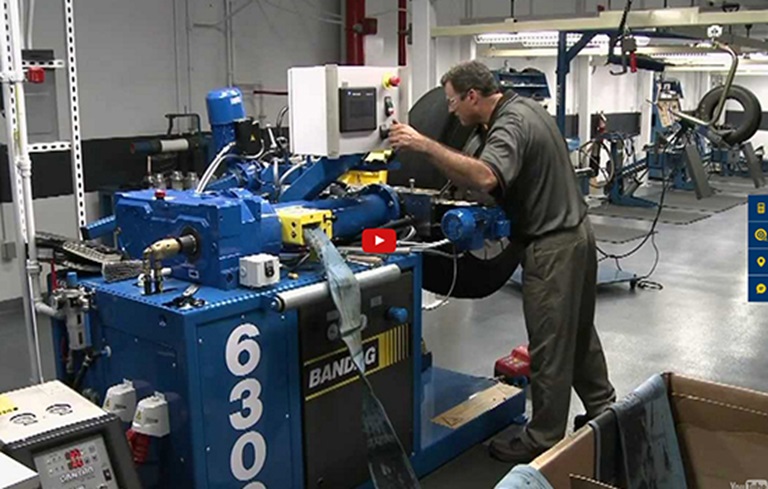 7. Building
A new tread is applied automatically, using a machine that profiles the casing in precise detail. The tread must be straight and perfectly centred on the casing.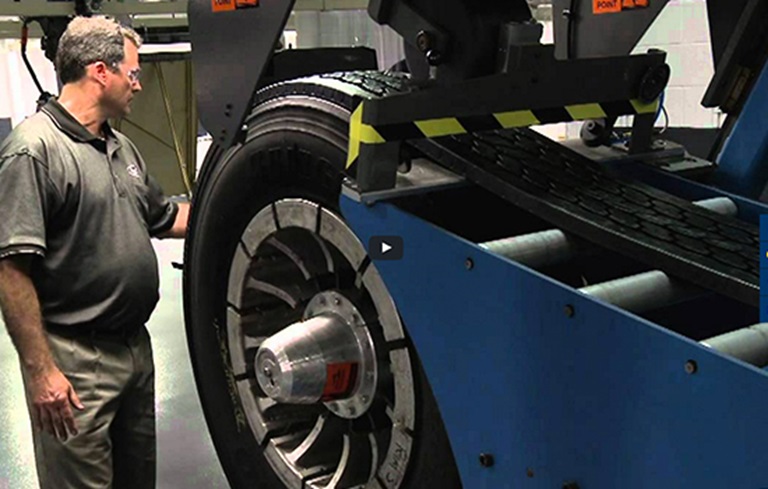 8. Enveloping
The assembled tyre is encased in an elastic envelope and prepared for curing.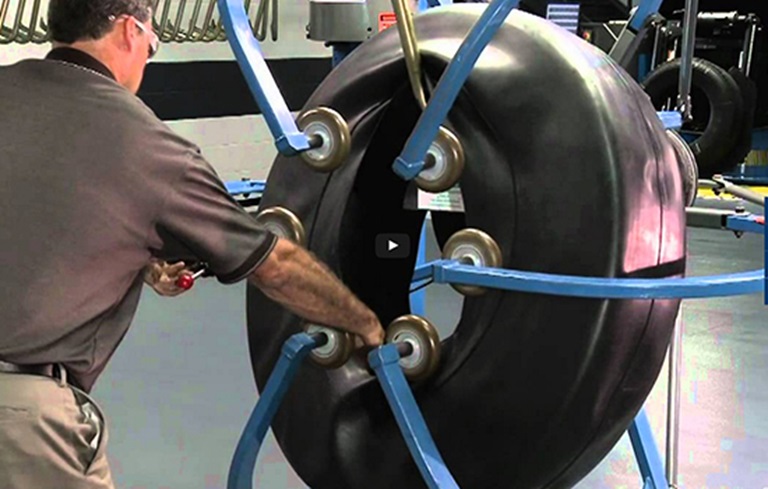 9. Curing
The curing chamber causes the bonding layer in the tyre to cure and permanently adhere to the new tread.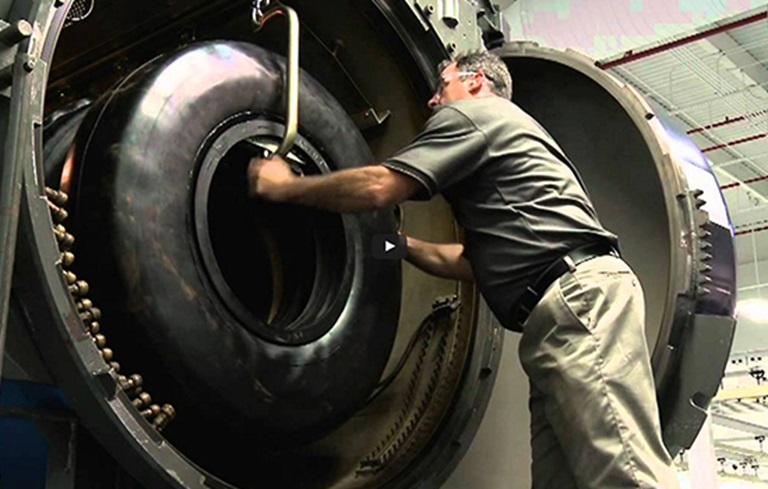 10. Final Inspection
A visual, hands-on inspection is repeated to ensure our quality specifications are met. Once the inspection is complete, another quality Bandag is ready for the road.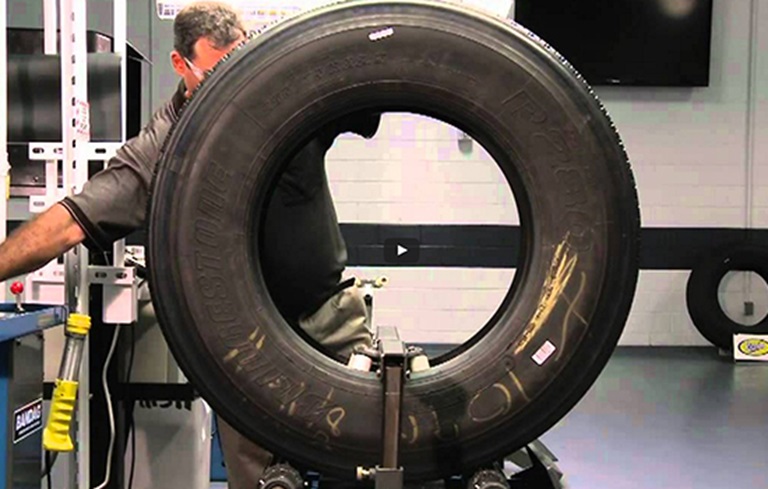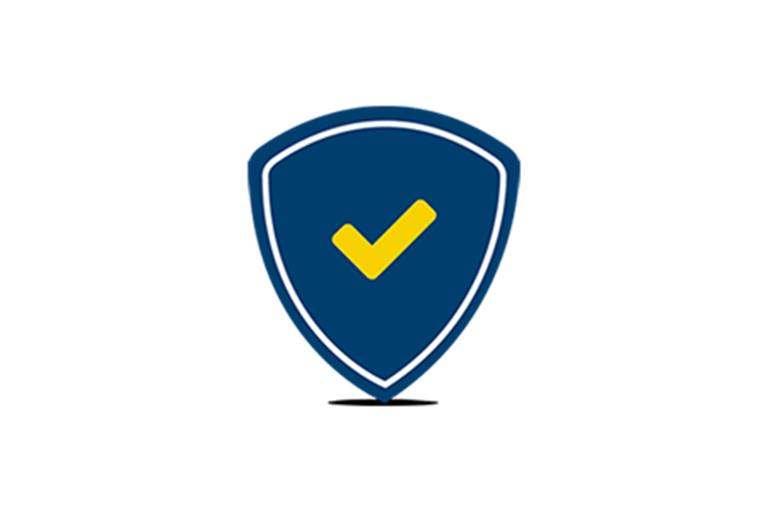 Warranty
We're confident in the quality and durability of Bandag retreads, and the benefits they can make to your business. That's why we offer a full retread replacement warranty. Our 100% replacement warranty entitles you to replace any retread that fails as a result of a manufacturer fault with a brand new retread.
*With our warranty behind you, you can experience the benefits of retreads with confidence - both on the road, and to your bottom line.
*Tyre must have been roadworthy at the time of failure. Conditions apply