At Bridgestone, we are rolling into the future
Since the 1960s, Bridgestone has been an innovator in the field of off‑the‑road tyres, supplying a full range of products and providing worldwide service for mining, construction, highway service and port customers.
Industry-leading Technologies

In the last ten years, Bridgestone has made several important technological innovations. We have realized enormous progress in computer-aided design, which we have developed into our Grand Unified Tyre design Technology (GUTT®).

This automatic tyre simulation and design method has changed the conventional approach to tyre construction and simplified tyre development processes. In the field of on-road tyres, this technology has been applied to create DONUTS® for passenger cars, commercial trucks and buses, and is the primary reason why Bridgestone occupies the No. 1 position in Formula-1 motor sports racing. In the category of off-the-road tyres, GUTT® has greatly contributed to the design and manufacture of extremely durable tyres, as well as helped shorten the development term for new tyres.

At the same time, Bridgestone has continued to accumulate substantial knowledge of tyres at the molecular level. Technological advancements have resulted in an optimum mixture ratio of carbon, silica and rubber that successfully extends tyre tread life.

The company has also invested millions of dollars in the off-the-road tyre research and development in order to improve product quality and performance. For example, our plants employ sophisticated technology such as X-Ray and supersonic inspection devices to assure tyre quality.

Bridgestone's ceaseless quest for maximized durability and value will benefit customers around the world by helping them accomplish more with their tyres.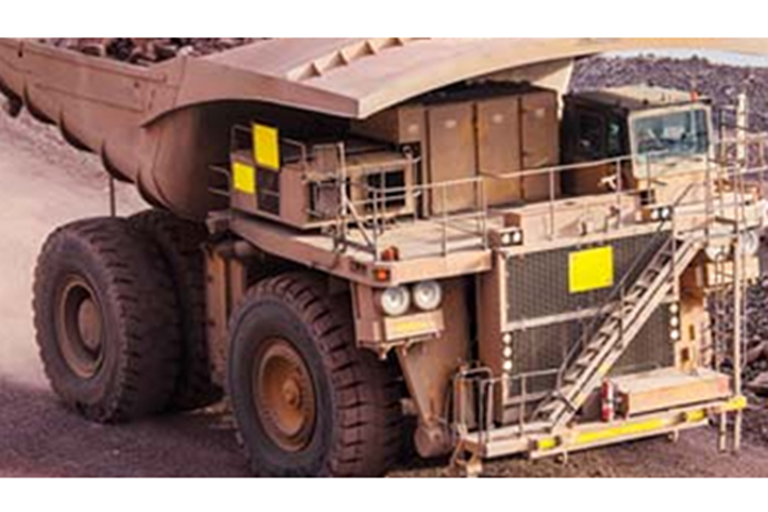 For Mining
Over the years, mining operations and equipment have become greater in efficiency and scale, reducing costs per yield. As a result, mining productivity is now evaluated more on an exploitation efficiency basis than the conventional cost per hour basis.

With total operating costs calculated according to mined tonnage, super‑large big payload trucks are a boon to mine owners everywhere. Here's proof: 190-210 short-ton trucks, once mainstays in mining yards, have been replaced by larger 220-240 short-ton-class models by the end of 1990s.
The fact that larger dump trucks need larger tyres to accommodate the greater load and stress applied means promising prospects for Bridgestone. That's because over 70 years of experience distinguish Bridgestone tyre technology, design and manufacture. Bridgestone's 3.5m diameter tyres for such huge vehicles as 220-240 short-ton dump trucks, for example, bear up to about 60 tons each. One tyre weighs 3.6 tons!

How big are such trucks and tyres? Just imagine a vehicle the size of a two-story house moving around in a mining pit.

In the process of making such massive tyres, Bridgestone applies a high‑technology "low-profile" design (profile = tyre height tyre width x 100) to increase load capacity.

The 46/90R57 tyre was a real breakthrough. Despite minimal change in tyre diameter, the tyre features a 40.00R57 profile that is 5% lower than that of a standard 220-240 short-ton dump truck tyre, a profile ratio of 90%, and 3% higher load capacity.

As the market evolves, global mining requires bigger, higher-efficiency machines with payload capacity of 320-380 short tons. Now Bridgestone is marketing the world's largest class of tyres - the 53/80R63, 55/80R63 and 59/80R63. Our development continues for 63-inch and larger tyres.
For Construction
Bridgestone is involved in creating not just buildings – it's building the foundation for further development of tyres for the construction industry. The market for wheel loaders is huge, with more than 35,000 wheel loaders made every year. This, along with mining and other applications requiring articulated dump trucks and other equipment, make Bridgestone a big presence at construction sites where reliability and durability are invaluable. Size and scope count, after all. As the world's leading tyre manufacturer, Bridgestone has wide-ranging resources that allow it to focus on timely development and supply of specialty tyres for industry.

Bridgestone's VSNT and VSDT L-4 and L-5 tyres introduced in 2000 are designed to optimize traction of wheel loaders, with special tread patterns that keep their grip on surfaces even after 75% worn, and unique rock‑ejecting nubs that keep the grooves clear of obstructions.
These and other innovations make Bridgestone tyres the favourites of operators everywhere. New 65 series tyres compare favourably to 80 series tyres in terms of controllability, stability and effect on driving comfort.

Wheel loader tyres are just one class of tyre in which Bridgestone has no equal. The company's tyres for a broad range of other construction equipment are specifically geared for optimal performance at specialized tasks.

Our expanded family of VLT and VLTS tyres include those specially treaded for articulated dump trucks, various VHS tyres for all‑terrain cranes and others for special equipment.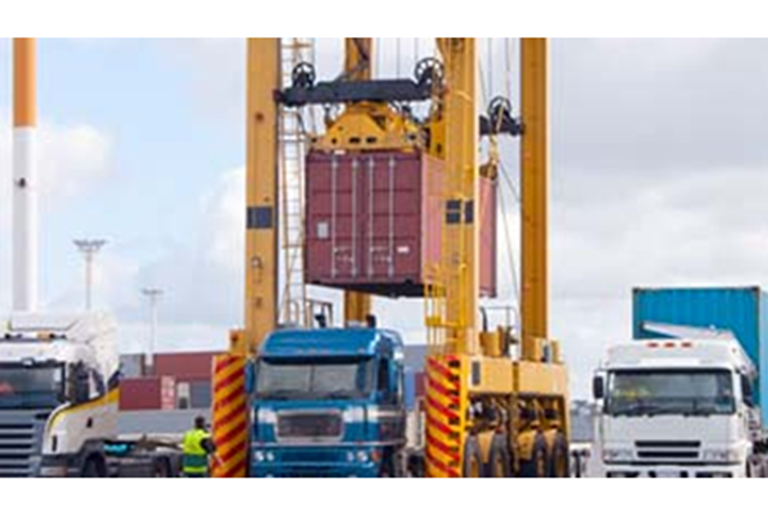 For Heavy-Duty Use at Port
In recent years, the volume of container traffic has increased about 8% a year. As container transport comprises a growing portion of material‑shipment operations throughout the world, and ports operate for longer periods of each day, even around the clock, vehicles handling the vessels need more durable, reliable tyres to handle the loads. At Bridgestone, we're capitalizing on the opportunity this represents by developing industrial‑strength radial tyres for use at ports that satisfy customers' every demand.

In the era of 24-hour-a-day ports, pressure grows to reduce port operating costs. In the process of developing tyres for automatically guided, unmanned vehicles to operate at next-generation ports, Bridgestone is widening its lead in deep-groove VCHD radial tyres for straddle carriers and VCHS radial tyres for container handlers. In every case, Bridgestone radials subjected to the harshest wear and tear prove to be fully capable of handling every job, making them the most reliable brand of tyre for the long run.
Quality Control
In 1989, Bridgestone's Off-The-Road Tyre Department was made independent from the passenger car or Truck-Bus Tyre Department, a change calculated to strengthen sales, service, research, and development capabilities. At that time, most of world's leading tyre manufacturers were not focusing on this market segment and not supplying products that could satisfy customer's needs.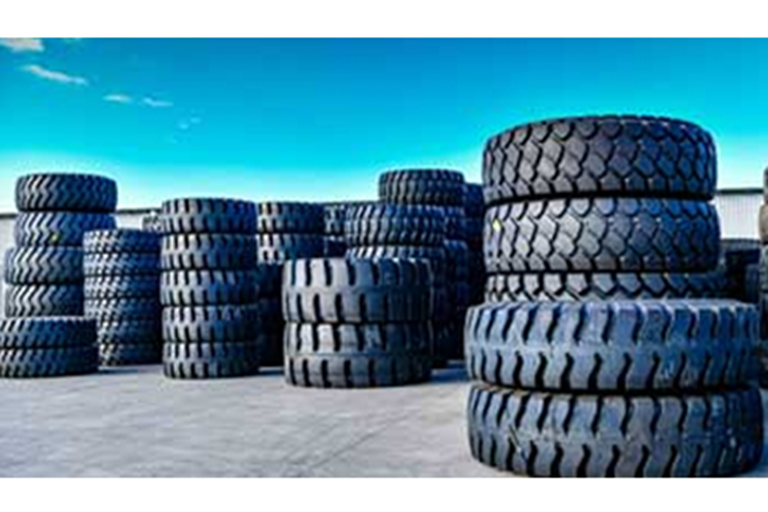 Since its founding, this special team for off-the-road tyres has been fortifying not only sales power but also customer servicing capabilities. Today, the department is an off-the-road tyre expert that can meet diversified specifications requirements and supply tyres of consistent high quality to customers all over the world.
Bridgestone's Off-The-Road Tyre Department is proud to provide its customers with the best service in the industry, and is honored by their continued patronage.
Click
here
to read Bridgestone's Notice to Retailers and Customers on Parallel Imported Bridgestone Earthmover Tyres.