Our top tyre care tips to maximise your tyre life and stay safe on the road
The right tyres can make driving your car a great experience. Looking after your tyres will not only improve their comfort and safety,
but will also help you make the most of your purchase by increasing their wear life.
In this article, we explain how to take care of tyres and share tyre maintenance tips to keep your tyres working at their best.
Check your tyres weekly
Inspecting your tyres weekly will help you spot problems as they arise, and can prevent damage to your tyres in the long run.

When checking your tyres, make sure they are properly inflated and have sufficient tread depth remaining. Tyres must be replaced if worn down to any of the tread wear indicators as shown in the image. You should also look for any damage or cracks in the tyre's surface. If you're not sure about the condition of your tyres, come into one of our Bridgestone stores and have them inspected by a professional.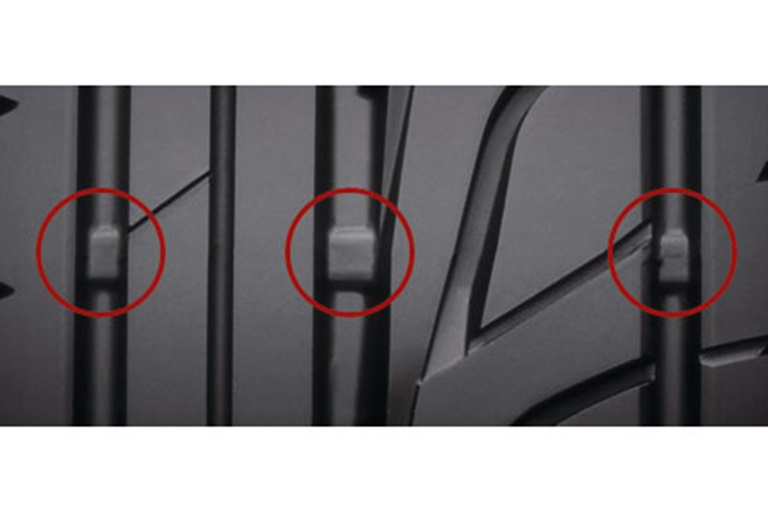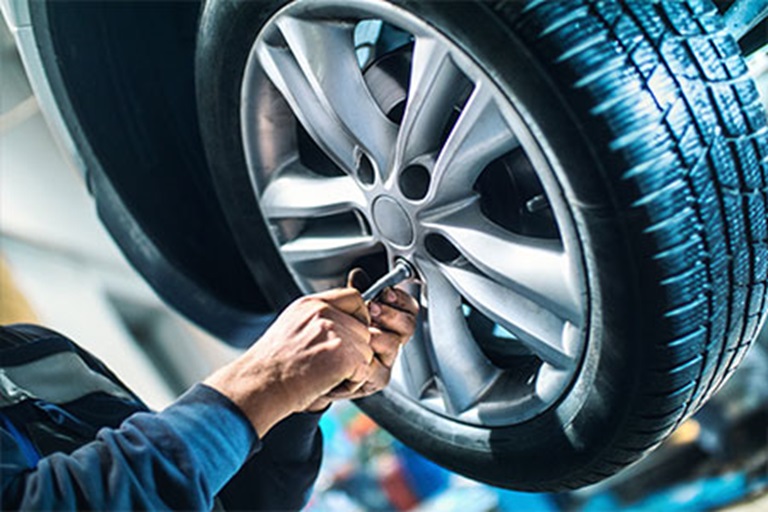 Rotate your tyres regularly
Rotating your tyres will help to make sure that they wear evenly and last longer. In general, you should rotate your tyres every 5,000 to 8,000km, even if there is no sign of uneven wear. However, it's worth noting that different vehicles will wear their front and back tyres at different rates. Front wheel drives wear tyres differently from rear-wheel drives, and station wagons and utes also have different wear patterns. If you're not sure when to rotate your tyres, ask one of our friendly mechanics.
Ensure your tyres are inflated correctly
Under or over inflation of your tyres can lead to excessive wear, and can make it harder to handle your car on the road. To preserve your tyre's wear life, inflate your tyres to the manufacturer's recommended tyre pressure. You can find this information on the driver's side door frame, inside the fuel door, in the glove box, or in your car's manual.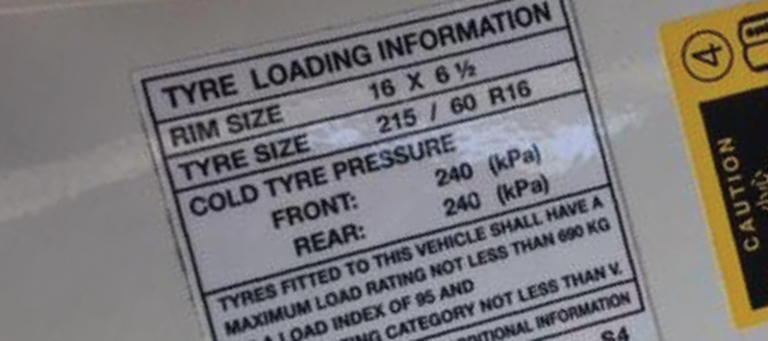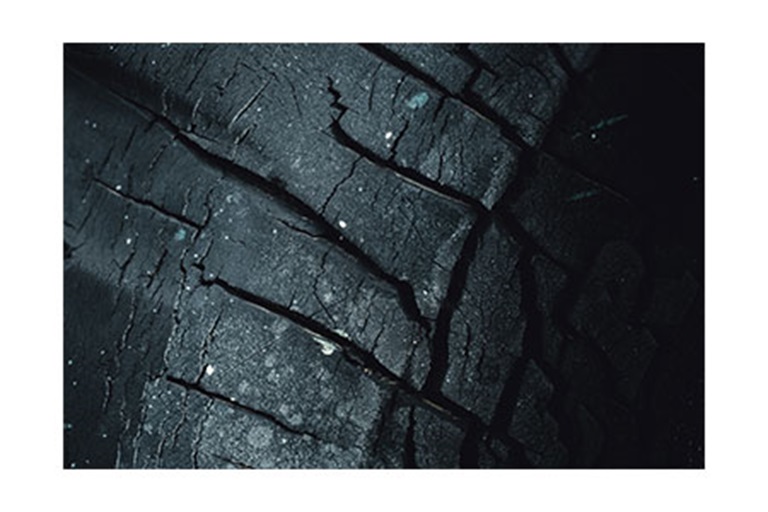 Tyre Age
Driving on tyres that are too old can be a serious safety risk. As the rubber in a tyre ages and is exposed to the elements, the strength of the bond between the rubber and the steel belts is reduced. This can lead to cracks in the tyre's structure when it is placed under load. Eventually, these cracks can even cause the steel belts in the tread to separate from the rest of the tyre.

For this reason, tyres older than ten years should be replaced, regardless of appearance, mileage, or actual wear. To check the age of your tyres, look at the Serial Tyre Identification Number (TIN).
You can find our full guide to checking your tyre's age, but if you're still unsure, check with a tyre specialist at your nearest Bridgestone store.
Get a professional wheel alignment regularly
Misaligned wheels can cause your tyres to wear excessively and irregularly. They can also impact your car's handling and braking on the road. To improve your tyre's wear life and stay safe on the road, it's important to have your wheels professionally aligned after 10,000km of driving or every six months. You may also need a wheel alignment if you feel as though your car is pulling to one side of the road.
We can professionally align your tyres at your local Bridgestone store. Our friendly tyre technicians will adjust your wheels using the latest alignment technology, to make sure your tyres steer true, and undergo the least amount of wear.
Keep your tyres in balance
If you notice a steering wheel wobble or vibration when driving at high speeds, your tyres may be out of balance. Out of balance tyres can create irregular wear, unnecessary loading on steering components, and may even be dangerous on the road.
Tyre balancing involves attaching small weights to the wheel to counterbalance the heaviest part of the tyre and wheel assembly. Vibrations are often caused by these weights becoming loose, or being incorrectly placed. The tyre technician at your local Bridgestone store can easily fix these problems using specialist wheel balancing equipment.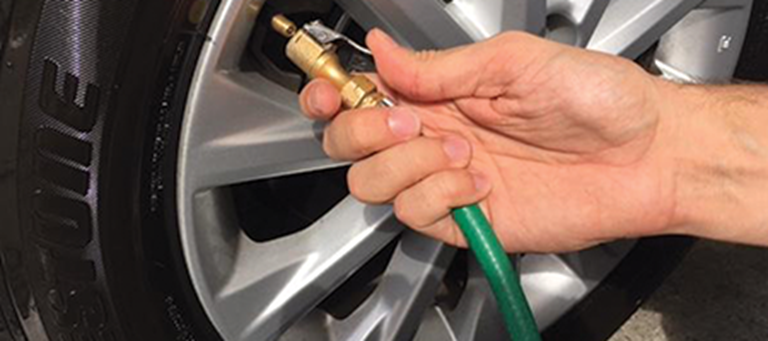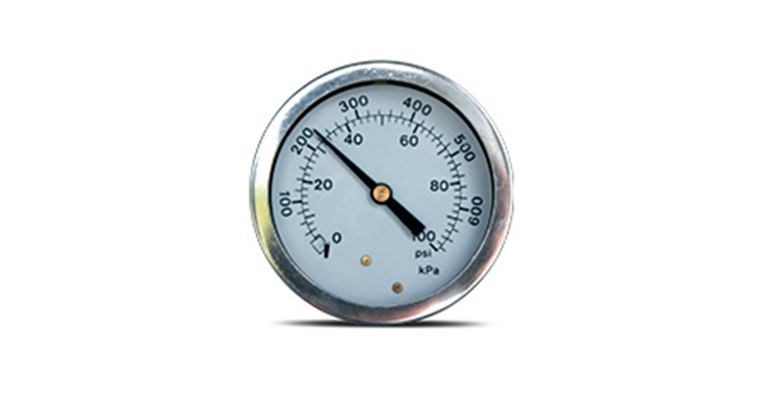 Consider nitrogen tyre inflation
Keeping your tyres properly inflated is a crucial component of tyre maintenance. As Nitrogen molecules are larger than oxygen, naturally occurring pressure loss is reduced and ideal tyre pressure is maintained for longer. This can also deliver benefits for everyday driving such as better tyre life, and better fuel economy. Nitrogen is often used in motorsport due to its ability to maintain consistent tyre pressure throughout a race.
Talk to your local Bridgestone store to find out whether nitrogen inflation can help improve the performance of your tyres.